Best Mobile App Development Company Bahrain
---
Red Sky Software, a leading Mobile App Development Company in Bahrain , has hands on experience in mobile app development in IOS, Android, native and html5 cross-platform apps.
We are leading mobile application developer in Bahrain and Gulf region, where we have implemented projects both in native technologies for individual platforms and in hybrid technologies like React Native, Swift, Native Script, Flutter & Xamarin. Our mobile developers in Bahrain has extensive knowledge of the technology landscape and industry expertise allows us to respond to any of your needs and requirements in an effective way.
As a leading ecommerce development company in Bahrain, we have delivered an application for customer in Bahrain, which caters to 1 million products from 20 different countries . This mobile application in Bahrain is build in Android and iOS technology. Our software developers in Bahrain and India, have expertise in working on large projects where we have delivered to clients and have happy customers in Bahrain and across the Gulf region.
---
Our Mobile application development offerings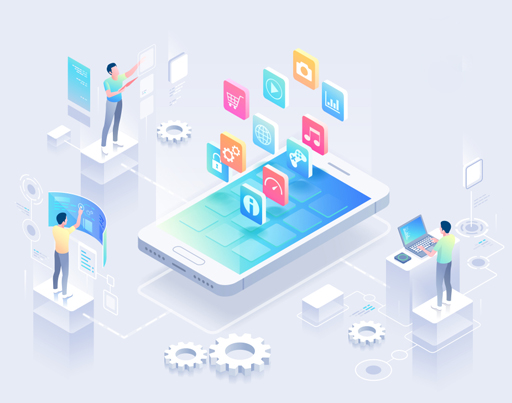 Consulting and Strategy
Wireframing and Prototyping
Full Stack Mobile App Development
Localization of the Apps
Mobile App Testing
Maintenance and support
We are proficient in developing Android, iOS, native, hybrid, cross platform mobile applications and progressive web apps enabling businesses to be competitive and agile. Red Sky Software has successfully developed large E-Commerce Portals (B2B and B2C), M-Commerce Applications, Business Portals, Client Server business applications and n-Tier applications using latest technology environment.
Mobile application development experience
Some of the projects we have implemented include developing a retail E-Commerce Portal which sells one million products from 20 different countries across the globe. We also provide back end support where client can concentrate on core business.
Some of the Major Features Red Sky Software has implemented in E-commerce Applications :
Easy to navigate user-friendly designs.
Creative and cutting-edge designs.
Newsletter Subscription options, with design templates for the newsletter.
Promotional content for sale season is available to attract the desired customer base.
A dynamic product listing
Allow images to be uploaded from the gallery.
Simple customization and creation of product variable.
A fully editable website .
Control the online inventory.
Toggle the range via the setup panel.
Get email notifications on the out of stock products.
Auto stop on the out of stock products.
Allow online registration.
Provide each vendor with their own dashboards.
Auto division of sales commission.
Split of the orders, invoices, and the shipping in case of multi orders
Restrictions on the vendors can be applicable.
Red Sky Software has experience on to enable secured transaction payment Gateway. We have worked on payment integration with CrediMax, BenefitPay, Authorize .Net, PayPal, VeriSign, etc.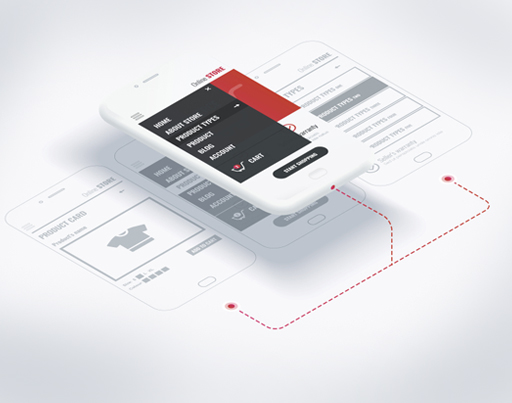 Red Sky Software Advantage
Using our mobile application development services will help you in rapid mobile application development using our ready to use components, experienced manpower and offices across three countries which will help you in delivering the solution at a to create value and deliver innovation with our end-to-end mobile application development services. Grow your business with ready made portal integrated with all the features. Schedule a demo with our customer success experts to learn more about our eCommerce solutions:
Please contact us to get started!
Red Sky Software WLL
9th Floor, Fakhro Tower,
Manama,
Kingdom of Bahrain