Asset Management System
---
Enterprise Facilities Management System.
---
End to End Facilities Management Software that simplifies complex operations, aids cost reduction & improves efficiencies.
---
Asset Management System
---
Asset Management System which acts as a powerful control center; incorporates the following extensive features with system simplicity. Periodic asset validation by comparing the data captured in the mobile / PDA device against the asset register Asset movement capture. Allow access to select the asset level for creating and tracking new asset equipment. Capture or edit asset details such as Asset Level, Organization, Asset Type, Equipment No, Description, Serial No, Manufacturer / Model No / Equipment Type and Asset Status. Search and validate the asset in currently selected and higher levels. If the specified asset is available in other level(s), user will get an alert message accordingly.
---
Facilities / Equipment / Assets creation via a 6 level configurable hierarchical tree
Preventive (scheduled) Maintenance work orders scheduled by days or usage
Demand (breakdown) Maintenance templates for fast response to common tasks
Asset Template Designer:

Asset Templates can be custom created by the system administrator for each asset / equipment type to capture various asset specifications for tracking the asset information and create a repository. For example, a template to capture vehicle information for all vehicles like Reg. No., Make, Model, Engine Capacity etc., and similarly a template for computers can be created to capture information like Processor, Mother Board, HDD Capacity, Memory etc. can be custom created as per business need
Custom Reports can be created by the users using the Custom Reports Builder module based on these users created fields / templates and linked to the application menu system and set access privileges for the users. This way the system becomes completely user managed for storing all kinds of asset related information.

User Based Access Privileges
Equipment tracking with cost history, warranty, vendor, technical documentation & list of spare parts
Inventory tracking with vendors, costs, reorder quantities, stock location
Employee files - department wise with labor rates
Calendar functions for displaying work orders
Vendor database with contact information, parts purchased, and purchasing history
Purchasing module for creating purchase requisitions, purchase orders and receipts
Reports and Graphs - over eighty standard reports
View future work orders / Closing work orders
Multiple stock rooms
Service Request Module for remote work order requests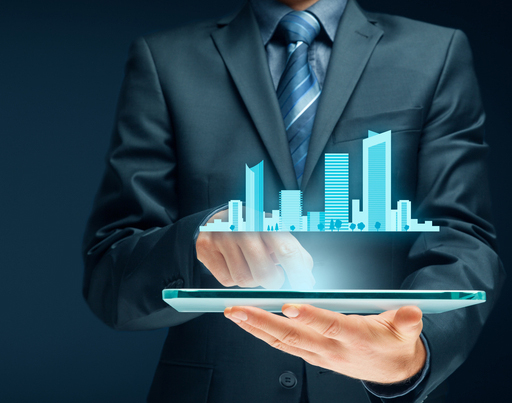 Smart Facility App
Smart Facility App enables service technicians, managers and other users to access eFACiLiTY via devices like Android Phone, and Android Tablet etc., on the move.
Login: Login screen will be provided for authenticating the login user and applying privileges